Thanks everyone for a lovely evening at our Christmas meal - in January ! There was good food, good company and even a (good) picture quiz ! Well done to the Duerdens & the Parkes team on their famous victory !
Here's a piccie of Doug doing his after dinner stand up routine - with much sniggering in the room !
Looking forward to next year already !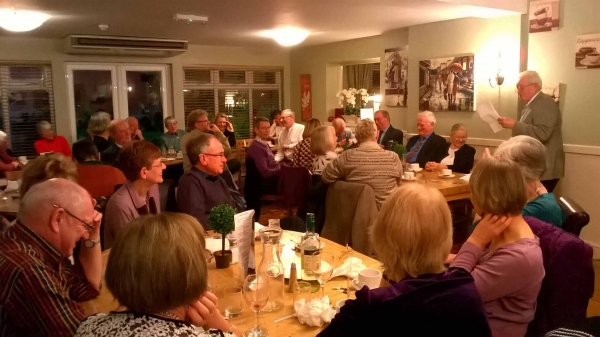 Posted in General Chat on the
Latest Posts
Categories
Archives
Feeds