It was lovely for some of us to meet with Doug Lawrence last week and present him with gifts from the choir, as he retired after nearly 25 years loyal service. Not only has he been a key member of the Bass section, but also had the tricky job of Treasurer for quite a number of years and kept our books in very good order, as a true military man would !
He was very touched by the gifts and well wishes and wanted to thank everyone.
We wish him well and look forward to seeing him in the audience at our future concerts !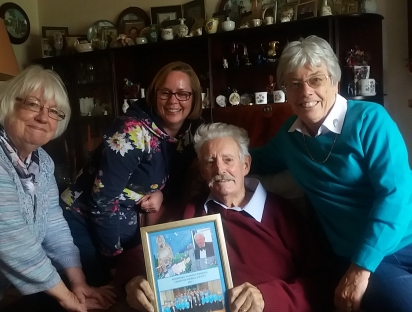 Posted in General Chat on the
Latest Posts
Categories
Archives
Feeds