Not our words, but those of Tony Robinson OBE on Twitter, of whom we had the pleasure of filming with yesterday at Tintern Abbey ! Tony is recording a series for Channel 4 called Britains Ancient Tracks and we were delighted to be asked to sing in the Abbey as he entered Wales via the Offas Dyke path.
It was a beautiful evening, and our version of Cwm Rhondda ( "Bread of Heaven" ) rang out amongst the spectacular ruins. It sent shivers down the spine !
The sound of a few stray motorbikes and military helicopters meant we had to record it several times, but that's all part of being in show biz !!!!
We had a wonderful time and everyone will remember it as a unique event. Tony & the film crew were delightful and we cannot wait to see the final result some time in September !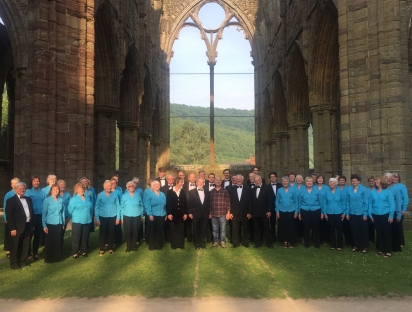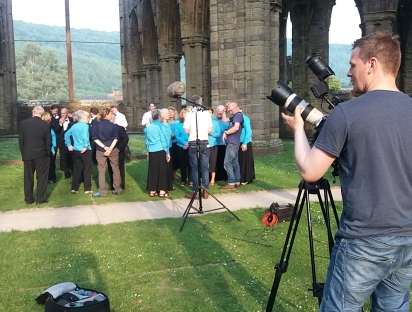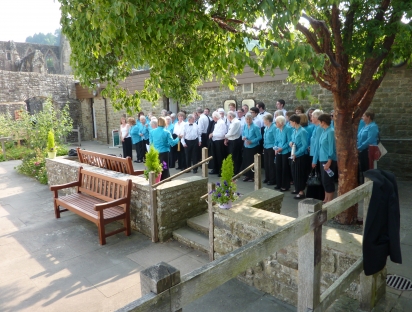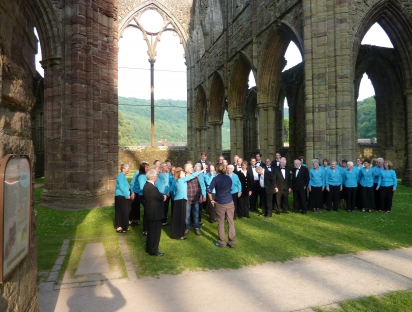 Posted in General Chat on the
Latest Posts
Categories
Archives
Feeds