Members
******Social Events 2021******
Join us for a virtual Pancake Day (+1) Party celebration on Zoom !
Wed 17th February 2021 @7.30-8.30pm
Quizzes, singing and a chance to catch up !
Watch out for joining details by email
Concert News - Cancellation of 2021 concerts
Dear Members, We hope you are all keeping well and thank you all for your support and understanding during this difficult time.
With no immediate prospect of resuming rehearsals, it is unlikely that we will be able to put on our Spring & Summer concerts this year. However, subject to government guidelines, we are keeping our fingers crossed that we may be able to get together in the Autumn and so have provisionally booked St Mary's church for our Christmas concert on Sun 12th December @3pm.
The CCS Committee will be watching developments with great interest and we will keep in touch by email.
In the meantime, please contact us if you have any further questions or concerns
Best Wishes, CCS Committee
Rehearsal News
Postponed until further notice
Easy Fundraising
Want to help the Choral Society funds when you purchase goods on line ?
Then visit easyfundraising.org.uk for more detail. It's a great way to raise money just by shopping online and it doesn't cost you anything !
Simply go to the website, register yourself to support a good cause, select Chepstow Choral Society, and then once you are set up you can raise money every time you shop !
Newsletters
Social Event News
Virtual Christmas Party 2020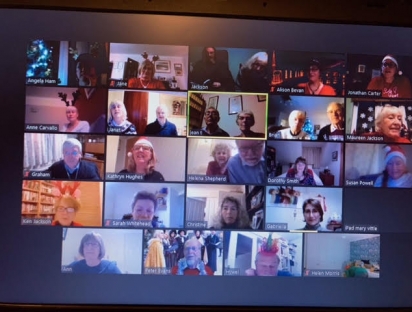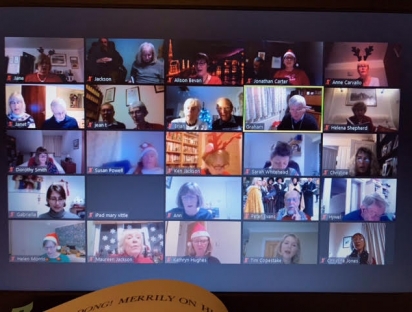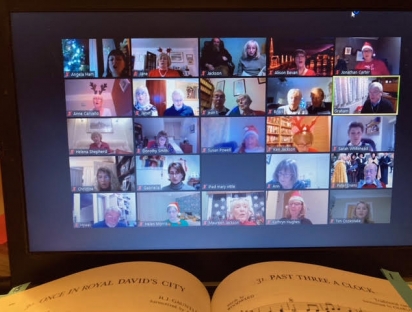 Xmas Meal at Tintern Jan 2019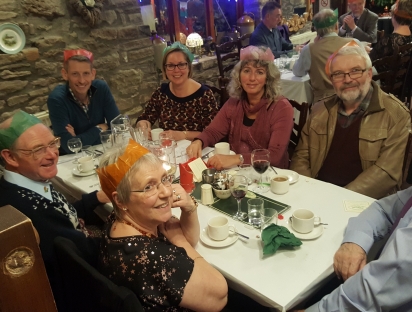 Xmas Meal at Tintern Jan 6th 2018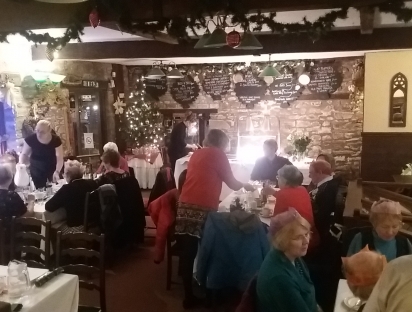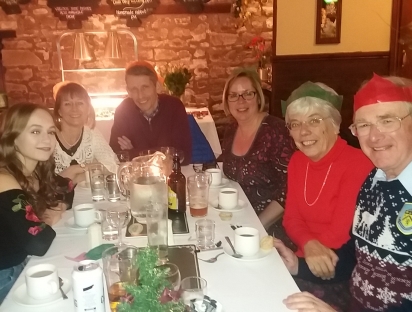 Picnic Sep 2017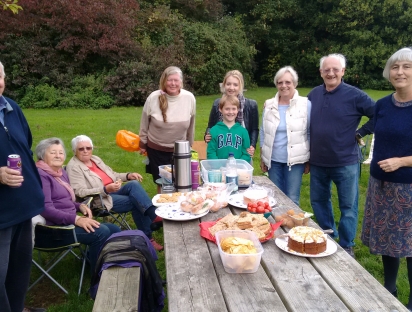 Pizza & Skittles July 2017

Choir Christmas Meal at Tintern Jan 2017
Quiz night June 2016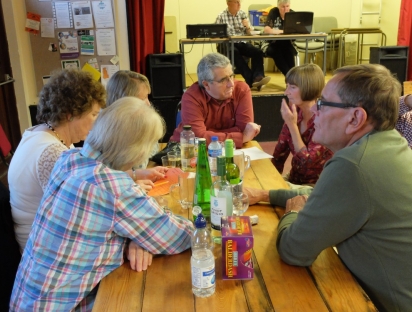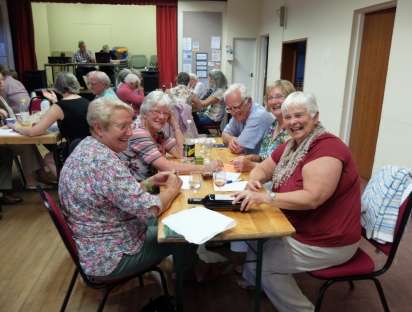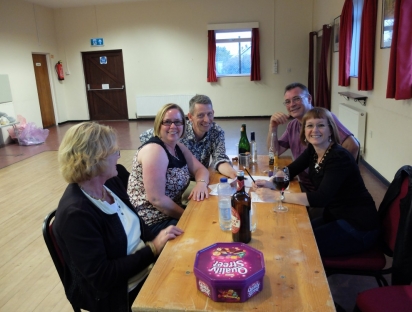 Our winning team - JJBars - Jane, Jonathan, Bernie (behind the camera !), Angela, Richard and Sue
Choir Meal Jan 2016

Pizza & Skittles Night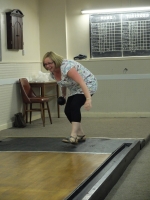 Picnic at Blackrock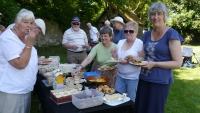 AGM Minutes